Celebrating 50 Years of Robarts Library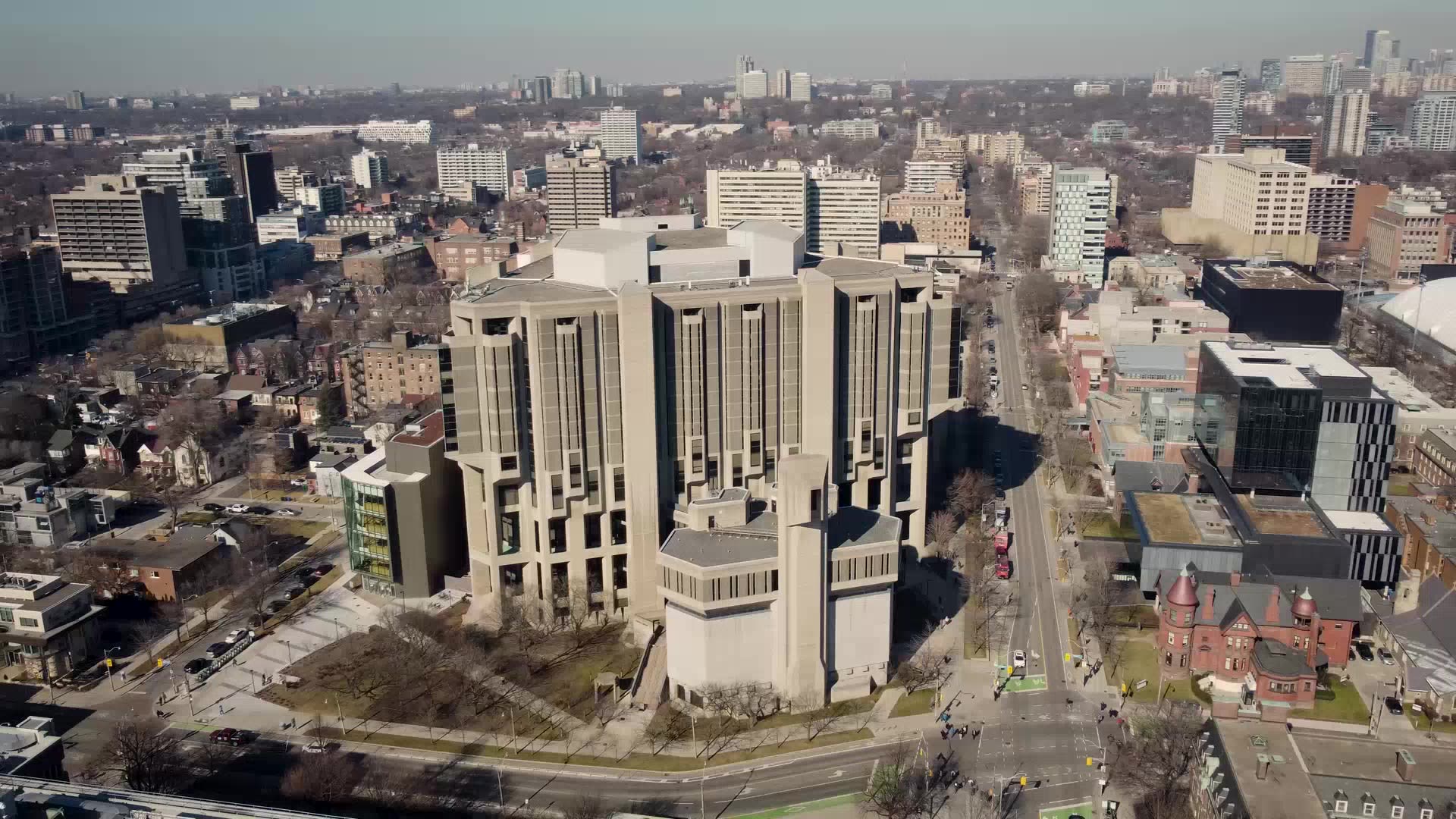 A message from University Chief Librarian, Larry P. Alford
It is with great enthusiasm and immense pride that I invite you to embark on a journey of celebration and reflection as we commemorate the 50th anniversary of the John P. Robarts research library.
This remarkable occasion symbolizes the enduring legacy of our libraries and the pivotal role they have played in advancing the academic mission of the University of Toronto. Over the course of five decades, Robarts Library, alongside our 40-plus other U of T libraries, have been centres of discovery, nurturing not just academic pursuits but also sparking innovation that lights up our campus.
Robarts Library, often referred to as the heart of the University of Toronto, is more than just a physical structure; it is the cornerstone of inspiration and support for our academic community. Its importance extends far beyond housing books and archives—serving as a catalyst for intellectual evolution and a sanctuary for fostering academic success and the well-being of our students.
As we celebrate the 50th anniversary of the Robarts Library complex, it is crucial to acknowledge how it has enriched the Toronto community and the U of T community alike. The library's unmistakable brutalist architectural style has made it an iconic landmark, inspiring international admiration, and debate. Equally, its presence has become a symbol of academic excellence and a welcoming hub for students seeking knowledge, resources, and a sense of belonging. Our commitment to supporting student life, not just academic success, has been at the forefront of our mission. From the opening of Robarts Common, a space designed to encourage collaboration and community, to the numerous wellness initiatives within the library, we have embraced our role in enhancing the overall student experience.
Moreover, Robarts Library plays a pivotal role in the success of research excellence on campus. It has evolved beyond being a repository of information to a dynamic partner in the groundbreaking research endeavors of our world-class faculty and collaborators. The library's extensive array of scholarly resources, archives, innovative technology, and expert staff provide the essential foundation upon which innovative research across diverse disciplines is built.
As we celebrate this milestone, let us reinforce our commitment to fostering academic excellence through collaboration with students, faculty, researchers, and donors. Together, we will continue to be at the forefront of scholarship, driving innovation and inquiry that extends far beyond our academic walls.
In the spirit of this celebration, I encourage you all to participate in the festivities planned throughout the year. These events are opportunities to commemorate our rich history, while collectively envisioning the bright future we are shaping together.
I extend my deepest gratitude to our generous academic and donor community for your steadfast support. Your commitment to our mission is the bedrock upon which our libraries continue to thrive and excel. Together, we will embark on this celebratory journey and, in doing so, defy gravity to raise the University of Toronto and our libraries to unprecedented levels of excellence.